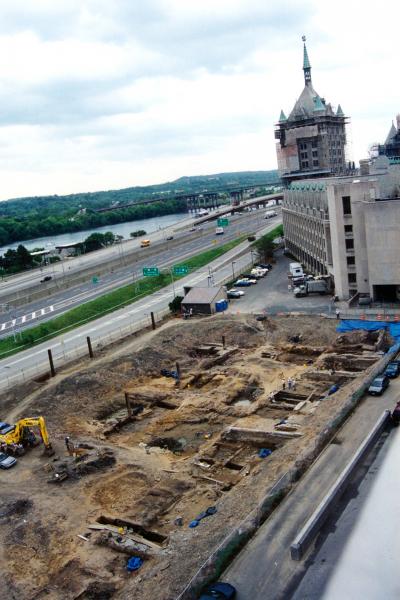 Beneath the City: An Archeaological Perpective of Albany
Beneath the city's streets, sidewalks, backyards, and buildings are layers of soil containing items the former residents made, used, and threw away. Each recovered object reveals a clue about the people who once called the Capital City home. 
Albany is a defining artifact of New York society. It is one of the oldest European cities in North America: a permanent settlement was established in 1614 on Castle Island and continuous settlement began in 1624 with the establishment of Fort Orange. The town of Beverwyck, just to the north of Fort Orange, became Albany after the English peacefully took over the Dutch colony in 1664. Albany developed as a Dutch settlement among Native Americans, then it was a Dutch settlement under English rule. This helped to produce a distinctive American city.